Well, that's the end.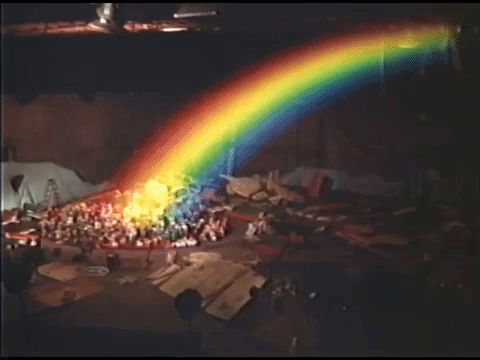 After a fashion. Because we were talking about identities, and networks of people, and our work, and those things didn't end.
So the question is, what do you want to do with this experience?
Let me start with thanks. I have greatly enjoyed hearing your ideas and discussions over this month and I've learned a lot as you've shared your thoughts and concerns.
DigPINS is a very different kind of "workshop" than I'm used to teaching and this has been a terrific learning opportunity for me. It's also been a stage in DigPINS' growth, as the first time we implemented it as a multi-institutional effort. So thank you for helping me have those experiences as well. I have more reflecting to do on those topics, but there is a formal evaluation coming and I don't want to prime your thinking any more than necessary.
Technically, this blog will continue to be available for you if you'd like to keep writing here. I'd also be more than happy to help you get set up somewhere else if you'd like a space that you can own a little more. At some point in the future, I hope this site will be the home to a new iteration of DigPINS at Kenyon, and that will have some consequences for the content that's already here.
Twitter and Hypothesis will remain available for you as well. If you see something which you think you'd like to share, the #DigPINS hastag is kind of our Bat-signal. Autumm and I and other members of the community keep an eye on it, so don't be shy about using it if you've got something to share. And for that matter, there are conversations already going on about more schools trying out DigPINS, so any time you see the hashtag or hear about a blog post, your comments would be welcome.
So let us know about your next project or idea or question or hare-brained scheme. You've got a great group of caring folks who will celebrate your accomplishments or bat ideas around.
---
GIF from The Muppet Movie (1979) by Jim Henson, et al. "Contributed" to YouTube by Jack Copper's Video Vault and tweaked on Giphy.com by me. (Hey, gang, hold on, don't go yet, we never talked about making your own animated GIFs…)