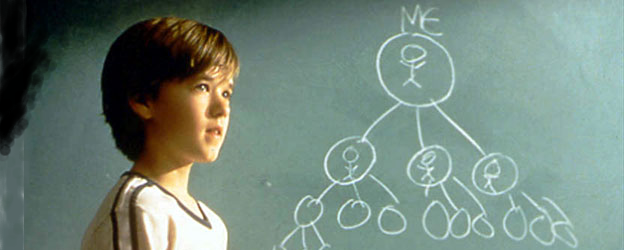 Hi, I'm Joe, and I'm a serial MOOC dropout. If we count the MOOC's ancestors in "free online workshops", I've probably registered for 8 or more of the things, and never completed a one. This is on me, of course – I decided that the work involved in the course wasn't creating my desired payoff, and I quit.
But, like Ferris Bueller's attendance record, it's also a function of the system. Courses with hyper-strict schedules punish those who get behind. MOOC message boards don't provide a lot of incentive for participation, especially for those of us who remember mailing lists and Usenet groups where repeating a question was the mark of a newbie from the Eternal September.
I've had some interesting discussions, by the way, about the differences between message boards and blogs. Message boards reinforce participation in a group enterprise; blogs reinforce the individual's ownership of their thoughts. Pedagogically, you might want either one, but I will argue that message boards don't scale well for active participants. Maybe they work better for lurkers, but the slide from lurker to non-participant is far too easy for me.

Compare and contrast with Connected Courses' focus on personally owned blogs. I published on Thursday and woke up to comments on Friday. People had actually taken the time out of their lives to come over to my space, read my thoughts, and say something constructive about them. The reward was immediate and significant. I felt – I feel – like part of something bigger than myself, something bigger than a Venture Capitalist's first taste for free.
This kind of community takes nurturing. It won't just happen on its own. I am going to commit myself here to a commenting discipline which I think will help. For every comment I get here, I'm going to dip into the blog flow and comment on another recent post. I'm going to try to pay forward the joy of having a stranger give your ideas serious consideration.
I don't claim that this makes me a big hero; paying attention to one another's blogs is, after all, part of the point of a connected course. I'm mostly saying that I know myself this well. If I put the focus on my learning, my network, then I'll engage, somewhat selfishly, with a small number of participants. At least this discipline will cause me to step into the blog flow with the goal of touching base with new folks. I think it will also change my reading, as I start with a goal of encouraging others as much as developing my own thought.
So… here's where you get some stranger some encouragement, by telling me what you think: